Skip the Line: Vatican Museums, Sistine Chapel and St Peter's Basilica Half-Day Walking Tour
After meeting your guide in Vatican City
pay your entrance fees directly inside our office
, and then head inside the incredible Vatican Museums with your skip-the-line ticket. As you walk through its corridors, your guide will regale you with tales of Vatican saintliness and sin – an intriguing insight into the holiest place in the Christian world.
At a time when Italian art blazed a trail around the world, the Vatican employed only the...
Read More
After meeting your guide in Vatican City,
pay your entrance fees directly inside our office
, and then head inside the incredible Vatican Museums with your skip-the-line ticket. As you walk through its corridors, your guide will regale you with tales of Vatican saintliness and sin – an intriguing insight into the holiest place in the Christian world.
At a time when Italian art blazed a trail around the world, the Vatican employed only the best Renaissance and Baroque architects to furnish their surroundings. No surprise then that the popes amassed one of the world's finest collections of sculptures, carvings, frescoes and paintings – a visual feast for art connoisseurs and amateurs alike.
Walk through breathtaking galleries like Raphael's Rooms, a series of interconnecting papal chambers that showcase the artistic genius of Renaissance master Raphael and his pupils. Stop to look at mesmerizing paintings like the
School of Athens
, which features images of Michelangelo and Raphael himself, and hear about the rivalries that resulted in some of the most influential works of Western art ever created.
Stroll through more captivating rooms including the Gallery of the Maps and Gallery of the Tapestries, and then head inside the Sistine Chapel – the popes' private place of worship. Besides its sacredness, the main draw of the Sistine Chapel is the incredible frescoes, created solely by Michelangelo. Gaze skyward at
The Creation of Adam
ceiling fresco, and look to the back wall to see
The Last Judgement
.
Finish with a walk inside St Peter's Basilica – Italy's largest and infinitely most spectacular church that's built on the site of St Peter's supposed burial place. Marvel at
La Pieta
, one of Michelangelo's early sculptures, and stop to rub the foot of St Peter himself for good luck and a blessing. Your tour then finishes outside the church.
8.30 am Tour:
Want to skip the line and the crowds too? Upgrade to the 8.30 am small-group tour and after skipping the long entrance lines, gain access to the museums before the general public set foot inside! See all the classic Vatican sights in a small-group of no more than 16 people, with personalized attention from your guide.
7:30pm Tour:
Book the 7:30pm tour and explore the Vatican Museums after the main closing times – an opportunity available for a strictly limited season. Access is only possible for people pre-booking an evening tour, so book now to secure your spot! The season runs from April 20th to October 26th. Numbers are limited to 25 people.
Please note that entry isn't permitted to St Peter's Basilica in the evening tour.
Read Less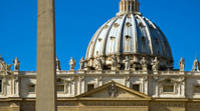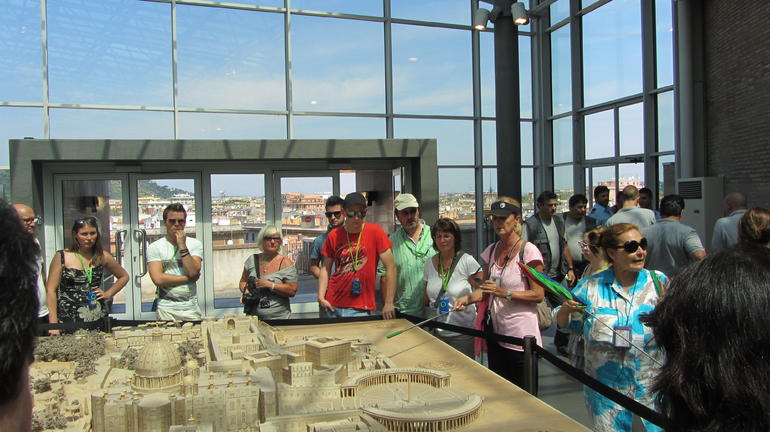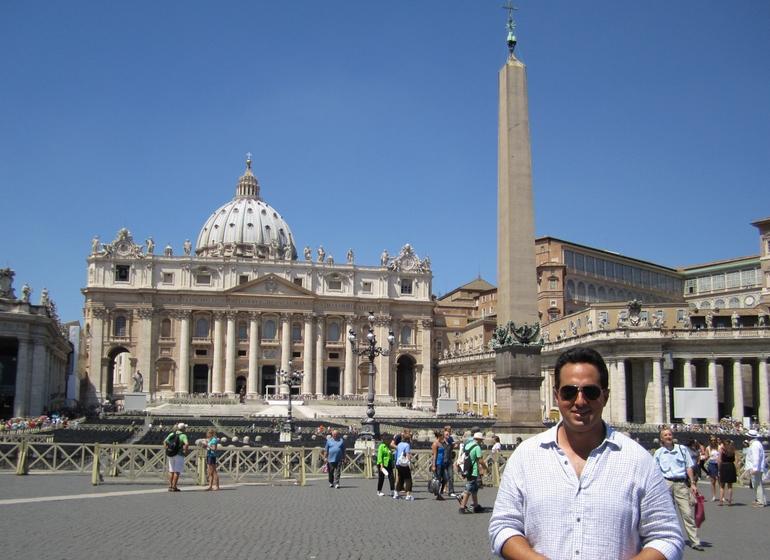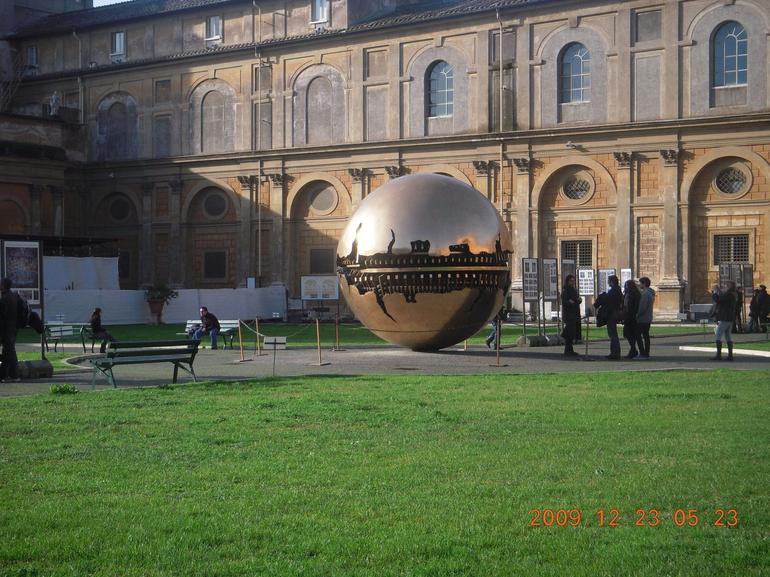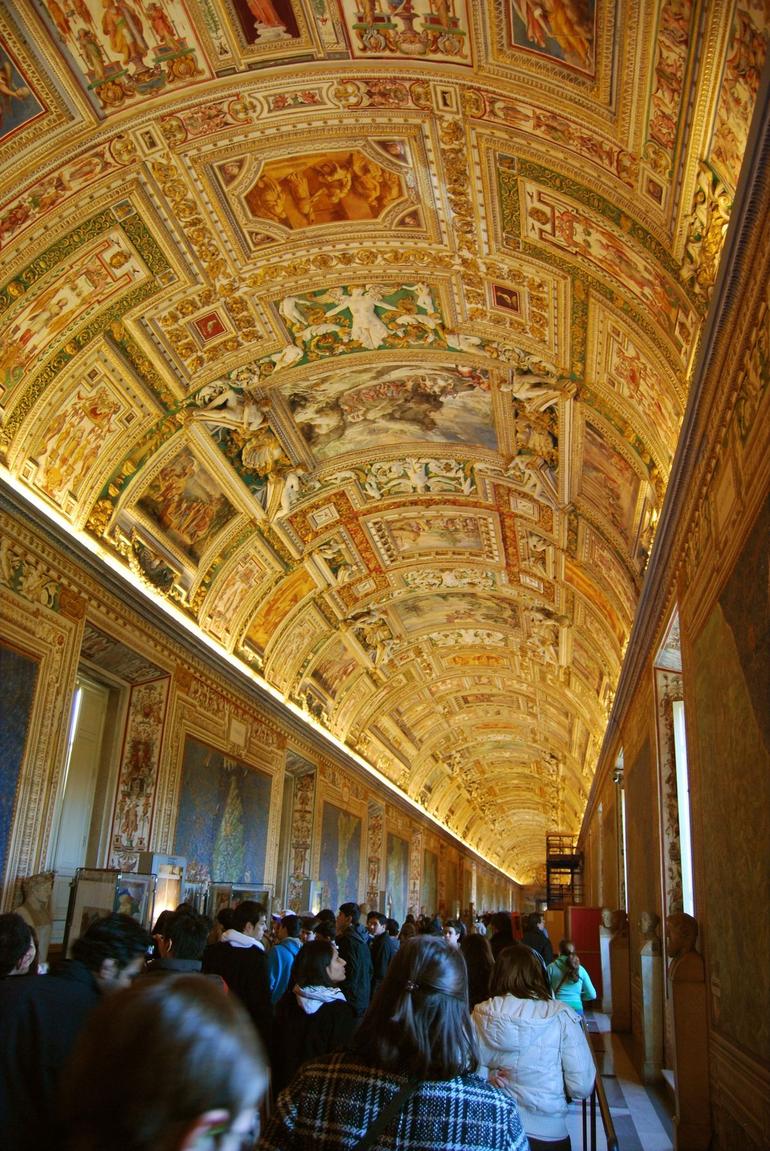 Skip the Line: Vatican Museums, Sistine Chapel and St Peter's Basilica Half-Day Walking Tour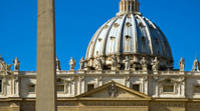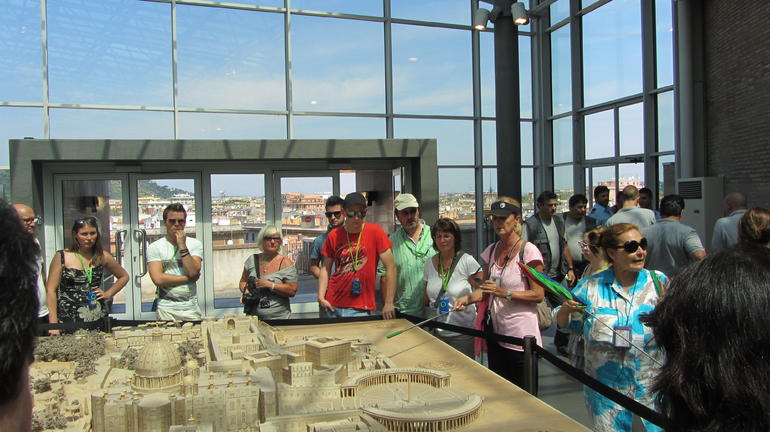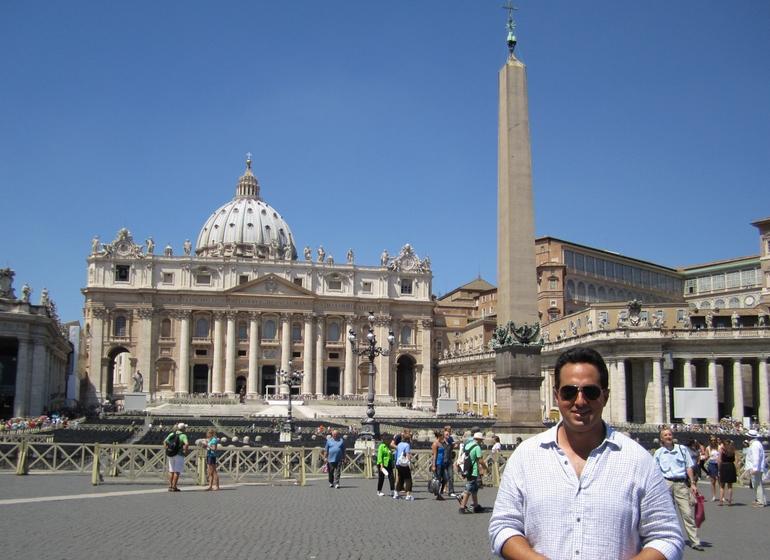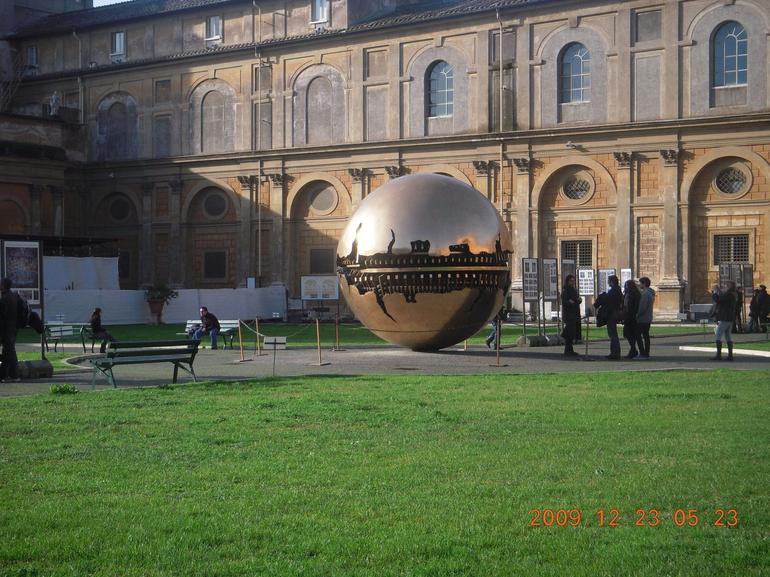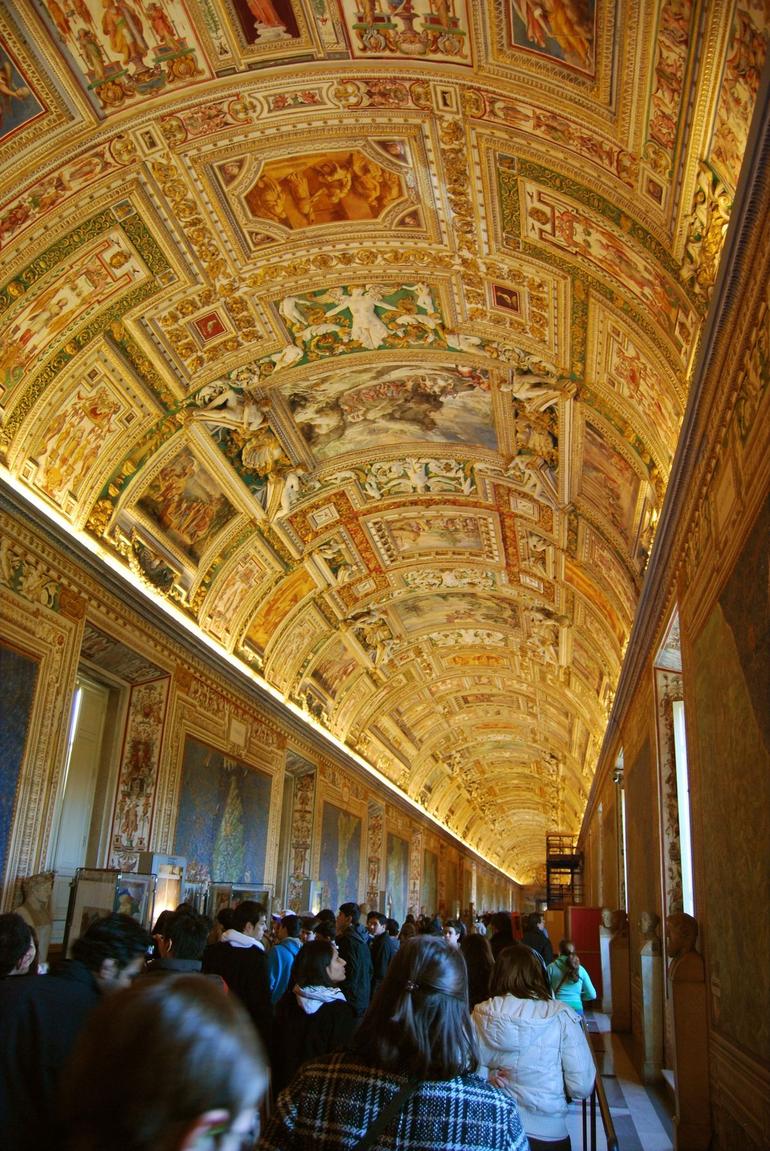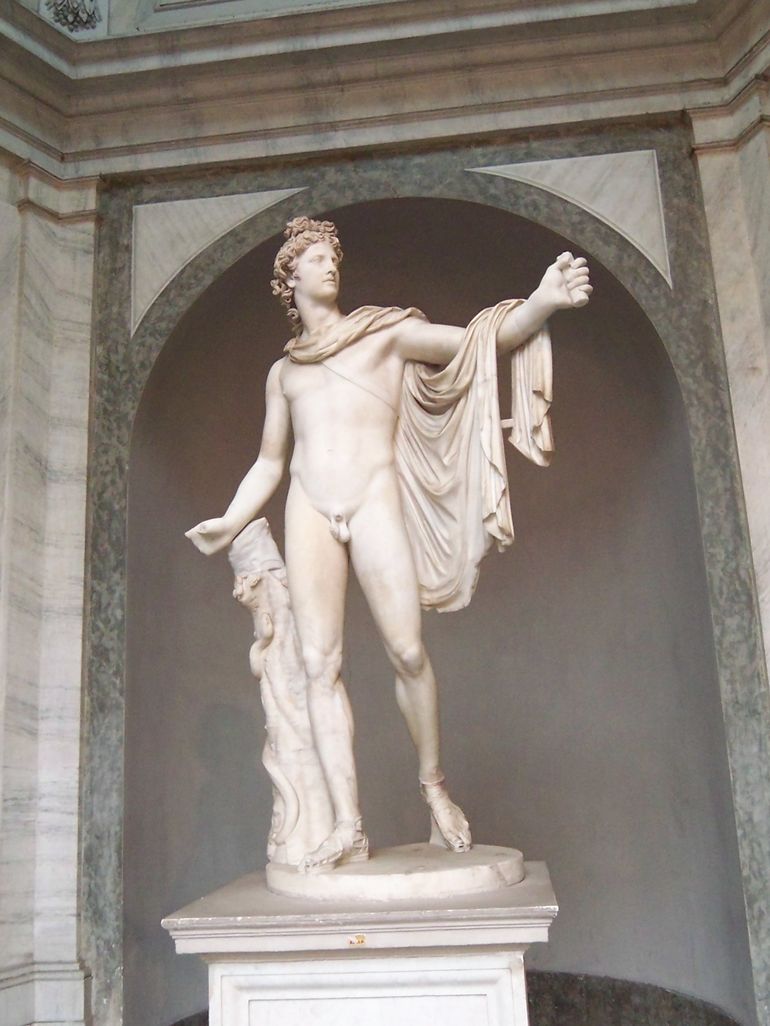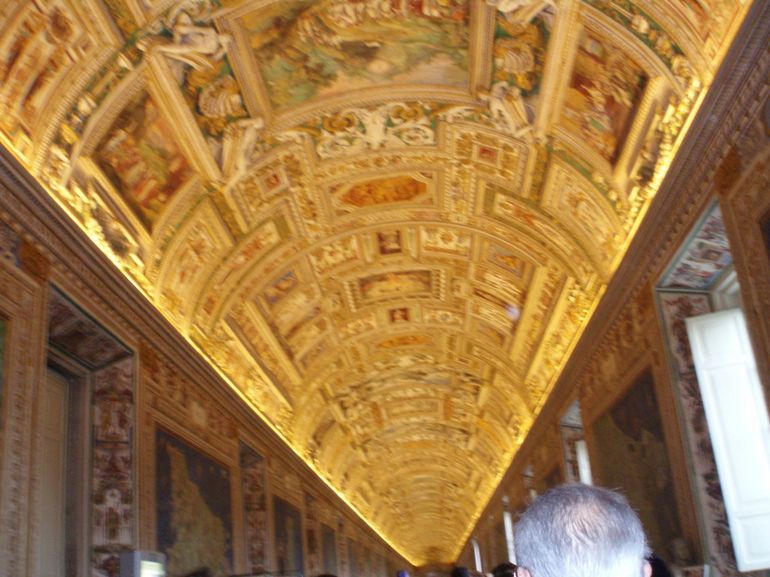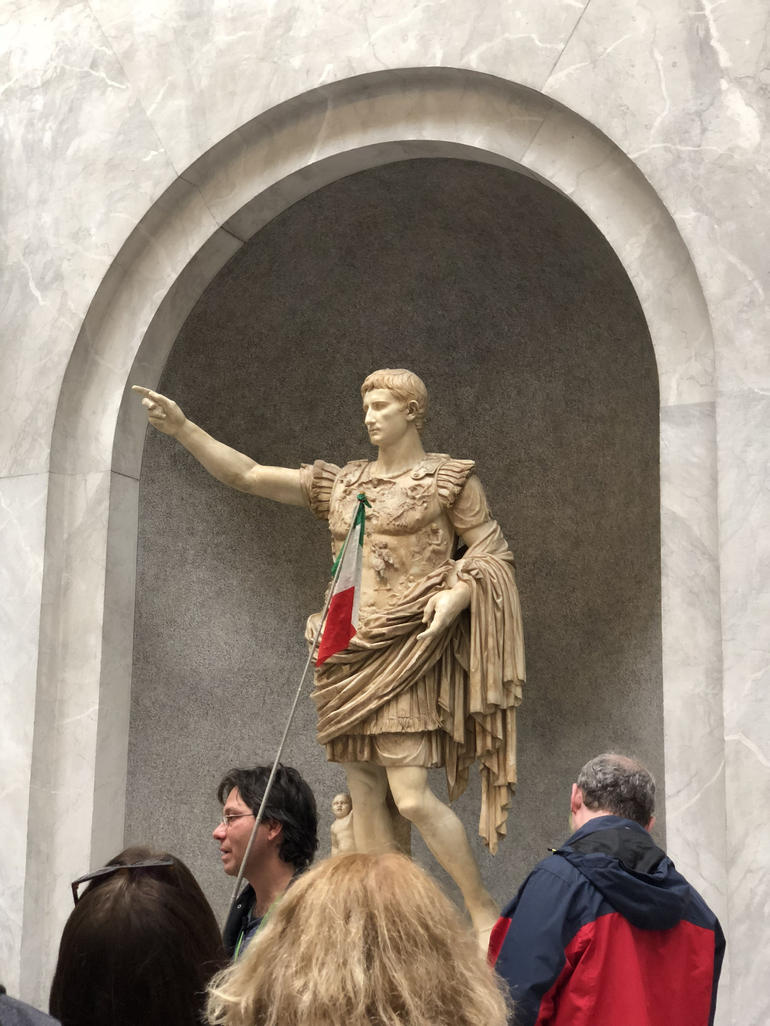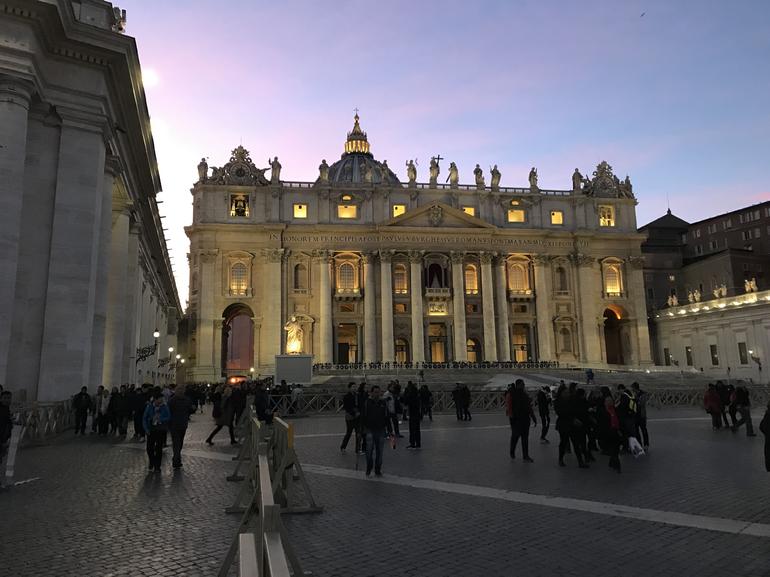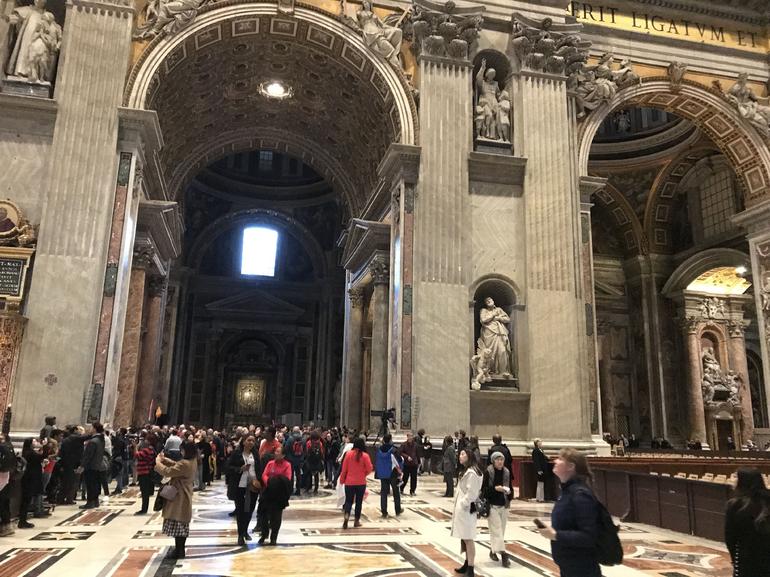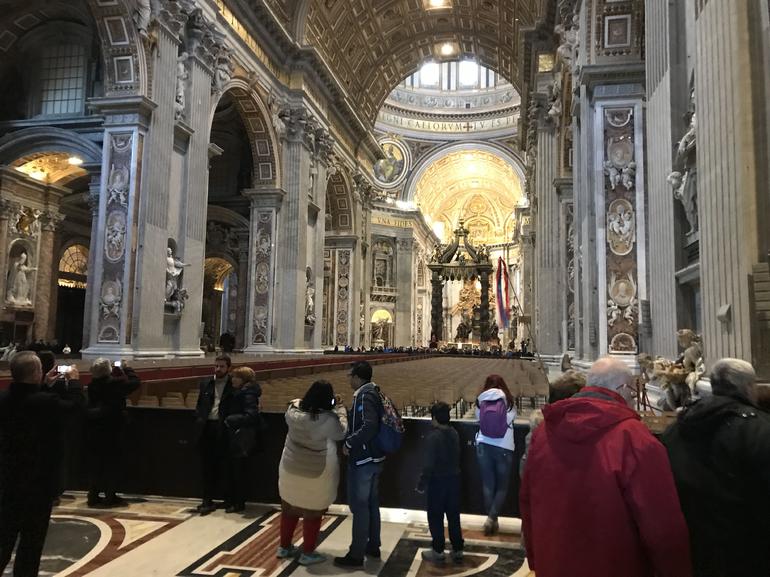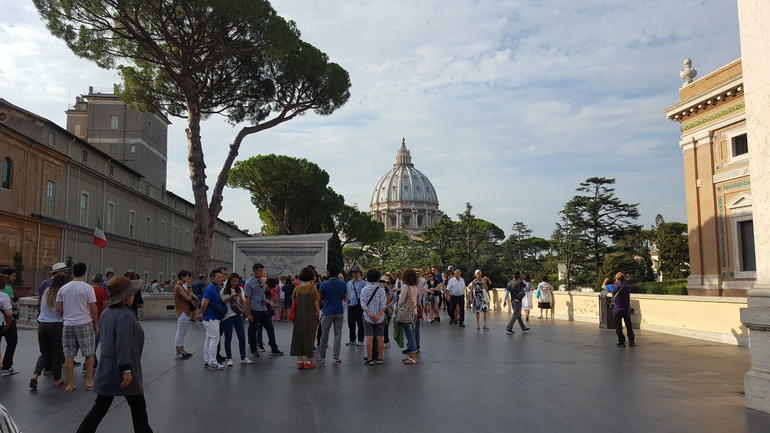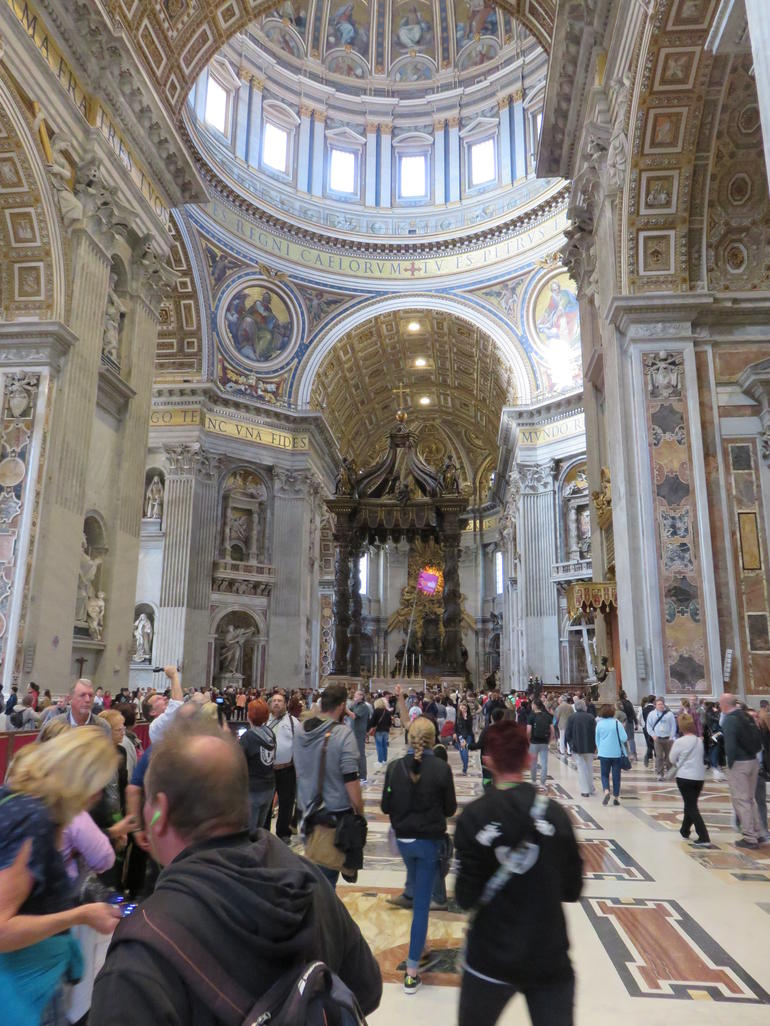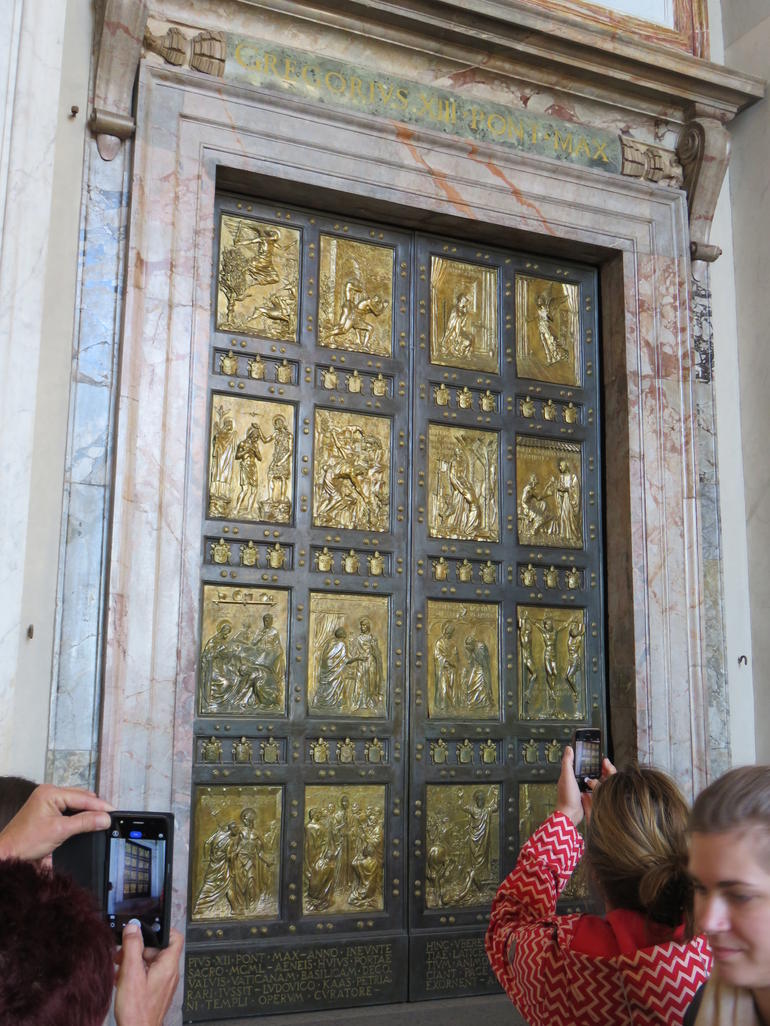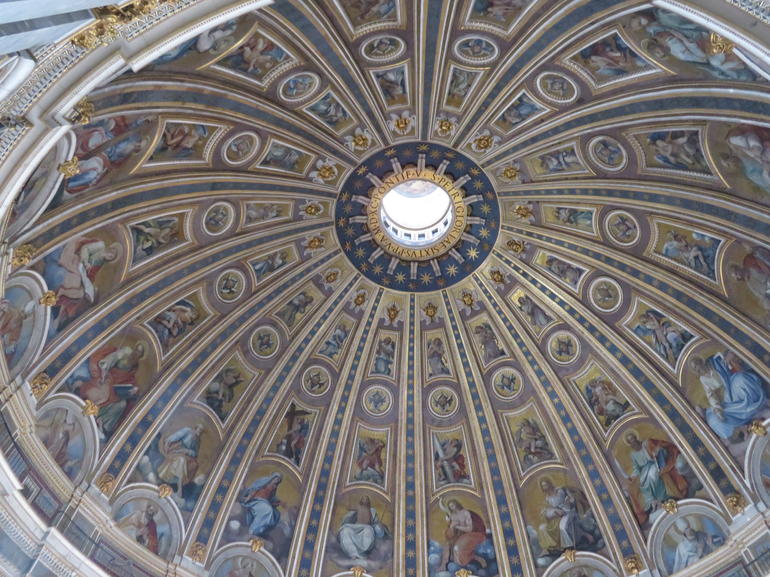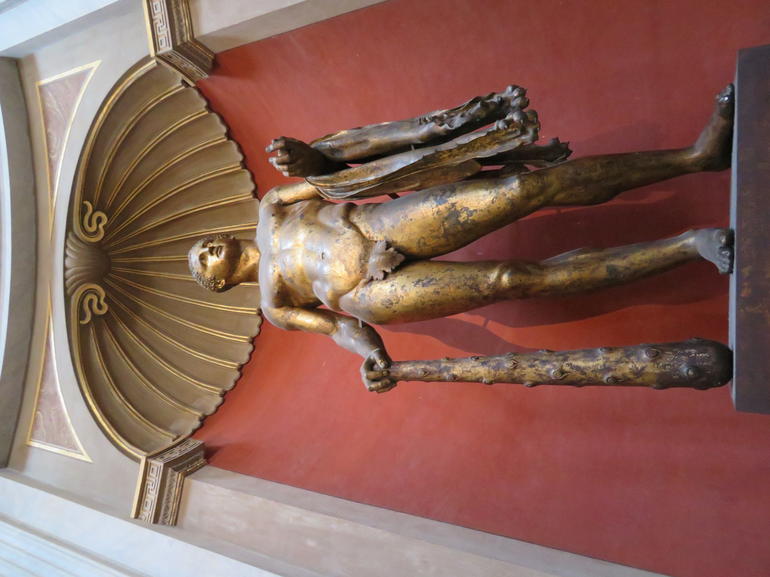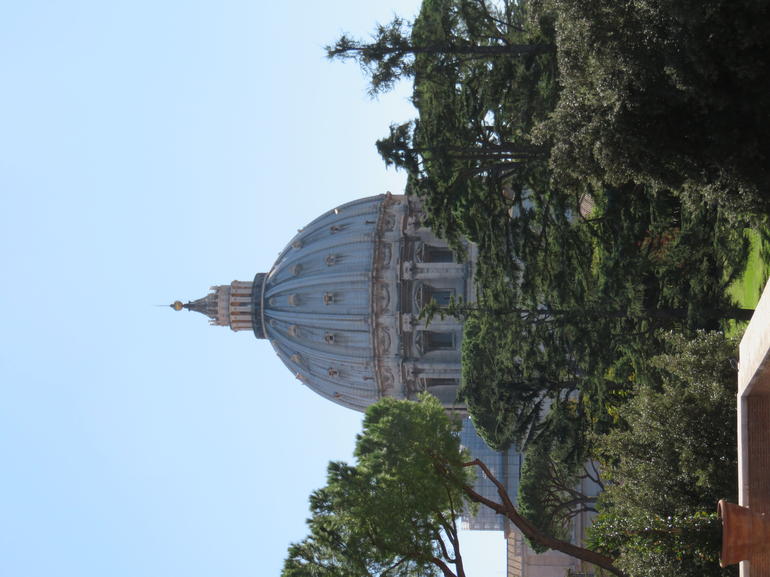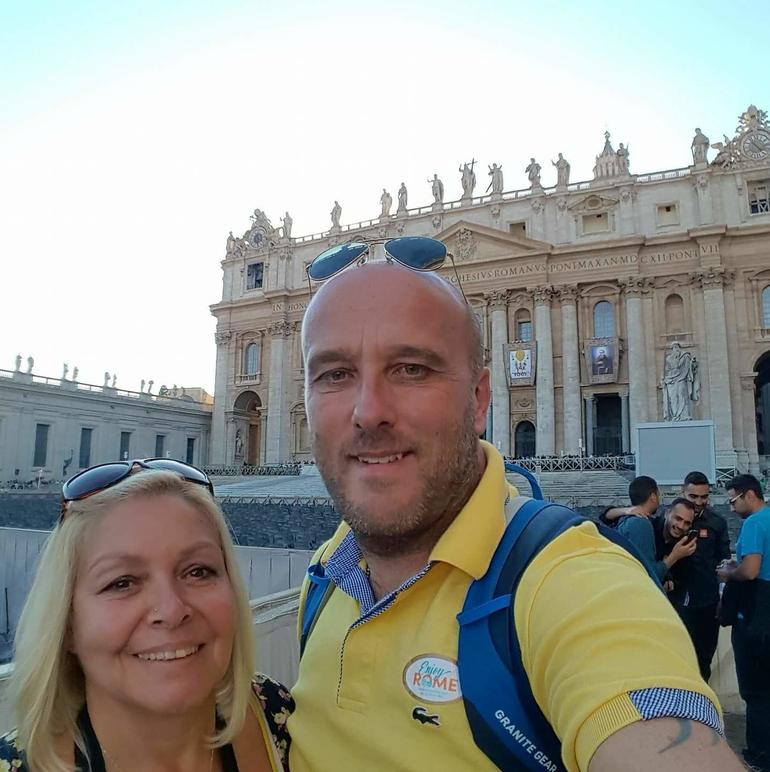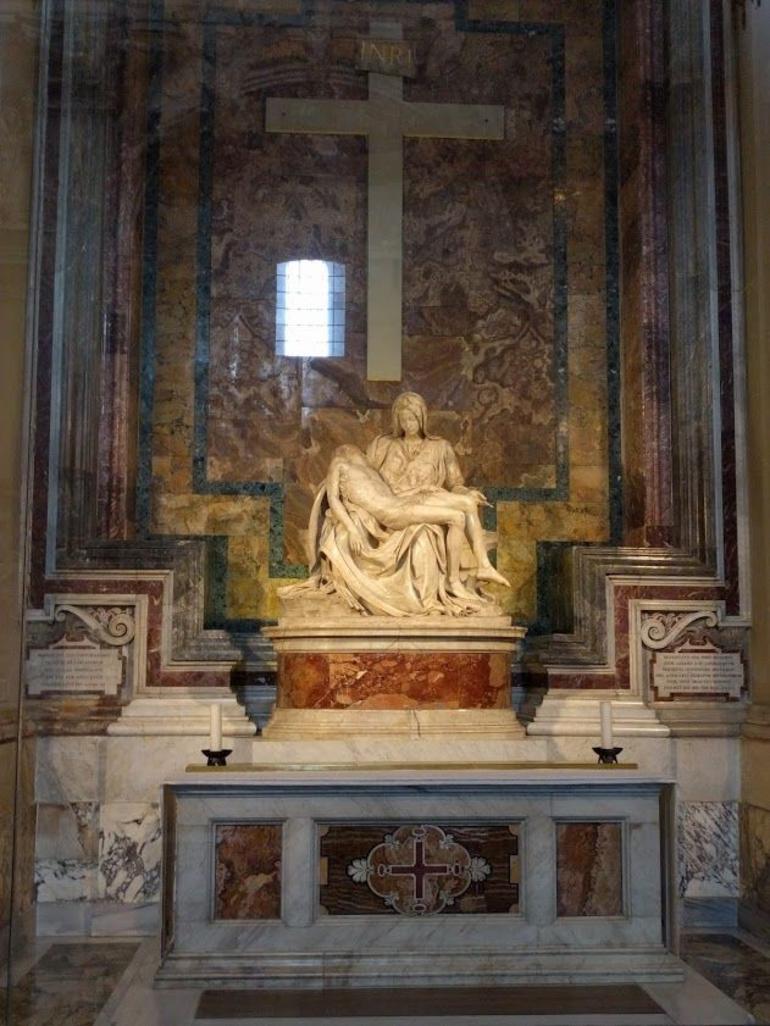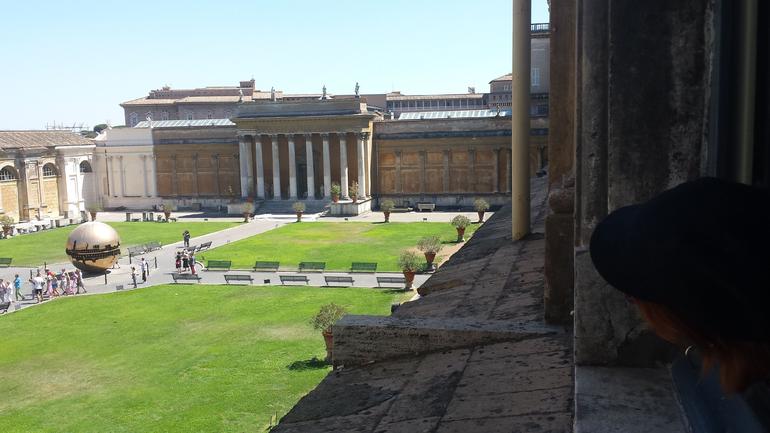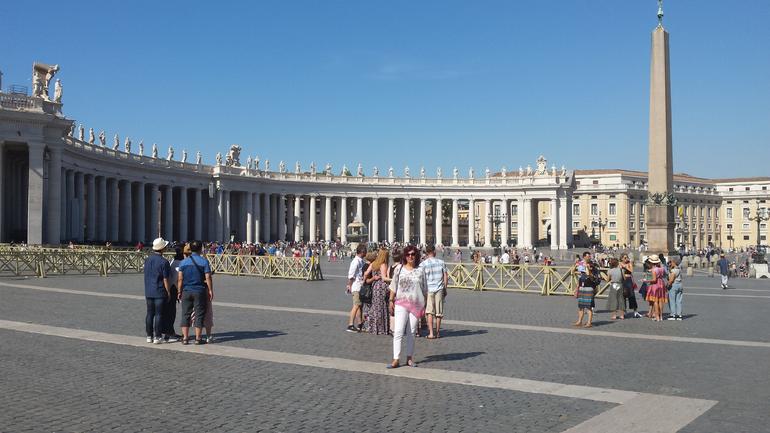 Important Details
Highlights
Informative, friendly and professional guide
Choice of morning or afternoon departure
Soak up the atmosphere on a walking tour
Skip the line
Likely to Sell Out
Included
Professional guide
Fully narrated tour
Not Included
Vatican Museums entrance tickets are NOT included
Gratuities/Tips
Hotel pickup and drop-off
Food and drinks
Departure Point
Via Germanico, 8 for tours in English ( near Ottaviano metro station (Line A)
For tours in German, Spanish, French, Portugese, Chinese, Dutch and Swedish the meeting point is at Via Vespasiano 46 (near Ottaviano metro station (Line A)
Meeting time: 20 minutes before your departure time
Return Details
Concludes in St Peter's Square
Additional Info
Confirmation will be received at time of booking
Important: Entrance tickets to the Vatican Museums are NOT included and will be provided by the agency at an additional cost (on the spot).
A supplement of approx. 24 euros (adult) is payable directly. Entrance will be free of charge on World Tourism Day.
All visitors must pass through metal detectors at the security check point. Please expect to wait 20-30 minutes to clear security
Luggage storage NOT available
Evening tours do not include a visit to St. Peter's Basilica
Tours departing Wednesday: St Peter's Basilica and St Peter's Square will be unavailable due to the weekly Papal Audience during which access to St Peter's Basilica is closed. As an alternative you will be offered an extended itinerary within the Vatican Museums, which still includes the Sistine Chapel and Raphael's Rooms. We are sorry for any inconvenience this may cause. If you prefer that St Peter's Basilica and Square are included, please DO NOT select Wednesday as your travel date
On rare occasions, St Peter's Basilica closes without notice. If this happens, you'll spend a full 3 hours touring the Vatican Museums and Sistine Chapel. We will list any affected dates as they become available. The tour guides aim to notify guests if St Peter's Basilica is unexpectedly closed upon commencement of the tour. It is beyond our control, so no refunds or discounts will be issued
This tour is NOT wheelchair accessible. For your information, Vatican Museums provide wheelchairs free of charge in the main lobby. You can easily pick one up after you enter, before starting your own independent visit. If you are looking for a guided tour with wheelchair access, we recommend booking our private tours so a guide can lead you through the alternate routes
Our tours end at the front of St Peter's Basilica, which is a very convenient location to leave for lunch, visit the Vatican bookstore, visit the Vatican post office, enter St Peter's Basilica, continue to the grottos below St Peter's, or climb to the dome. Your tour guide will be happy to point you in the right direction!
We cannot predict when individual museums will be crowded. In general long lines are common at major attractions in summer, on most weekends, and during peak travel periods throughout the year (Christmas, Easter, local holidays). Our skip-the-line tickets (not included in the price) enable you to skip the line if indeed there is one.
Please note: Raphael Rooms are available only for the first morning tour.
Voucher Requirements
You can present either a paper or an electronic voucher for this activity.
View Less
Cancellation Policy
You can cancel for a full refund up to 72 hours before the start of your experience. If you do not show up for the experience or fail to cancel at least 72 hours in advance, you will not receive a refund.
Customer Reviews
---
Reviewed:
September 18, 2018
Incredible art and artifacts. There were so many marble statues it was hard to take them all in. Every square inch that you move through has statues, frescos, mosaics, gilded ceilings etc. It is worth seeing. The only downside is the crowd. It's so crowded it's hard to move around and even difficult to stay with your group. There is not much that can be done about that.
---
Reviewed:
September 12, 2018
The tour guide Eddy was excellent, wish there were less administrative steps before you go inThe problem is by the time you get to Sistine Chapel, you have seen way too muchIt would be great to design the tour starting from Sistine Chapel, then to Rafael's rooms, etc
---
Reviewed:
September 10, 2018
Pasquale was good when you could hear him. The audio equipment was horrible. There were no lines and wound up losing guide after Sistine Chapel. Plus to get to meeting point it cost 16 euros by taxi and then another 15 to get back to hotel. The taxis outside will try to rip you off. They wanted 40 euros. Beware!! I walked to center and got a taxi from there.
---
Reviewed:
September 5, 2018
Pasqualle was great. He showed deep knowledge of the presentatio, and made it with charm, humor and respect. He is the perfect tour guide, but I am sure he is more than thatVal
---
Reviewed:
September 4, 2018
Our guide was awesome! She provided so much information and insight. Truly a wonderful experience!
---